Published by: Digital Schools
Facts on Frogs – Fun Kids Poster
Frogs are our distant relatives. Having lived on the earth for 250 million years, these adaptive vertebrates were the first to bridge land and lake and marked the beginning of animal evolution on land.
Frogs are an important emblem of nature; they represent the finite balance and health of the planet. Sensitive to toxins, climate change, habitat destruction, pollution and predation, the decline or extinction of frogs species indicates disease in all other areas of the biosphere.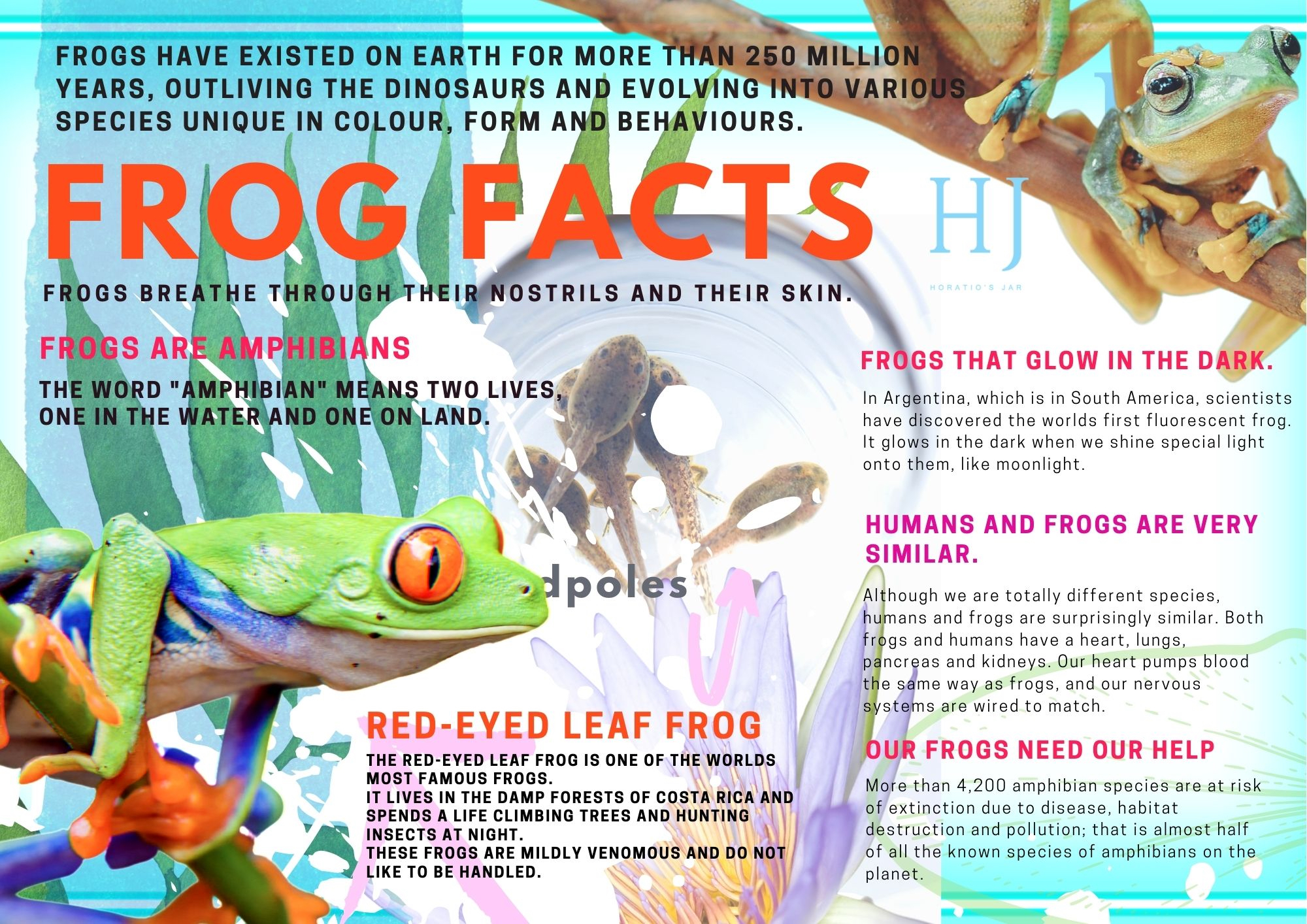 Will Frogs Outlive Us All?
Frogs have lived and thrived on mother earth for 250 million years, dwarfing the timeline of nearly everything else living in today's biosphere – excluding dragonflies, sharks (450 million years), and cockroaches. With such a robust history of survival and the tenacity to thrive through millennia of changes, frogs everywhere are now going extinct.
A species of incredible endurance and mythological status, amphibians such as frogs, salamanders and lizards and crocodiles, outlived the dinosaurs, meteors and the ice ages to greet humanity onto the earth's stage some short time ago.
Frogs and toads are incredible little creatures, their diversity and habitats just as broad. Frogs live on every continent except Antarctica and live in almost all environments, including arid deserts with no water and in places that turn to ice in the winter.
——-
PUBLISHER'S DISCLAIMER: The publisher of this blog post (Digital Schools PTY LTD) works in partnership with the school as a 3rd party provider to help build and maintain the school website. Digital Schools sources a range of experts who provide products and/or services to educational institutions and we work with them to produce and publish topical information in the form of blog posts that we think  may be relevant, interesting or topical to families within the community. The views, opinions and content listed in this blog post are that of the guest contributor and/or publisher (Digital Schools). It should be noted that whilst the publisher and guest contributors are acting with the best intentions and in the best interests of the school and their community to provide helpful or interesting information, sometimes the content may not necessarily reflect the views of the school. 
The information in this blog post is not meant to be used, nor should it be used, to diagnose or treat any medical condition. For diagnosis or treatment of any medical problem, consult your own physician.  The school and the publisher of this blog post  are not responsible for any person reading or following the information in this article who may experience adverse effects.
Any references to external websites or sources are provided for informational purposes only and do not constitute endorsement by the school or publisher in any way and the publisher and/or school cannot guarantee accuracy of information listed.
If you have feedback on any content on this platform, you can submit it to the publisher using the feedback link provided at the bottom of this page.